A selection of websites related to golf history and design.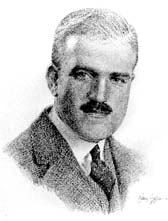 Canadian Golf History websites
Canadian Golf Hall of Fame and Museum
The Canadian Golf Hall of Fame preserves and honours the traditions of golf from its early European origins to the present day's modern equipment and superstar players. A walk through the Canadian Golf Hall of Fame mirrors a stroll over an 18-hole golf course, with each "hole" representing a significant element in the game's history, from its genesis to the champions of the modern game.
"Playing Through" -- Golf, the Canadian Story
The focus of this virtual exhibition is on the equipment of golf, outlining the history of the game in Canada, and highlighting the Canadian component of the golf industry; objects from the Canadian Museum of Civilization collections are used to illustrate this story.
British Columbia Golf Museum
Come discover the fascinating history of golf in British Columbia from the early beginnings through to the the modern game. The BC Golf Museum, established in 1987, is a registered nonprofit organization dedicated to the preservation and promotion of golf history in British Columbia.

Golf Course Architecture websites
GolfClubAtlas.com
Geoff Shackelford's website
Jeff Mingay's website